DATA AND INFORMATION FOR THE COMING KNOWLEDGE MILLENNIUM:
Science and Technology in the Quest for a Better World

In co-operation with the Consiglio Nazionale delle Ricerche
and the Italian National Committee of CODATA
CODATA 2000 is a special event in the new millennium that addresses the important interdisciplinary issues in scientific and technical data management and dissemination.
SCIENTIFIC PROGRAMME
CODATA 2000's four symposia bring state-of-the-art knowledge about the most important data fields today and address the major issues related to the importance and use of scientific and technical data in 21st century research and development. Each symposia features several thematic sessions, along with interactive round-table discussions, poster sessions, and technical presentations. Please click the symposium link of interest to view specific information.
Symposium I on Data, Information and Knowledge:
Principles, Methodologies, Systems and Policies
Symposium II on Data, Information and Knowledge:
Biodiversity and the Life and Medical Sciences
Symposium III on Data, Information and Knowledge:
Earth and Physical Sciences, Engineering and Industry
Symposium IV on Data, Information and Knowledge:
Environment and Renewable Energy

One of the many highlights of CODATA 2000 is its exciting line-up of plenary talks.

CODATA 2000 takes place on 15-19 October 2000 at the Grand Hotel Dino, 28042 Baveno, Italy.Telephone: 0323 / 922201, Fax: 0323 / 924515.
The Conference Board Chair is Jacques Dubois, Past President of CODATA.

Just announced!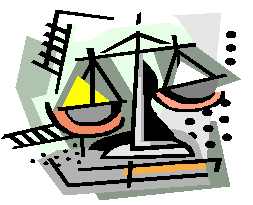 Workshop on the European Directive
on the Legal Protection of Databases
A Focus on Science and Technology
14 October 2000, Baveno, Italy
Sponsored by the ICSU/CODATA Ad hoc Group on Data and Information
Specific information about this workshop is here, including hotel and registration forms.


As a participant of the CODATA 2000 conference and/or related workshops, you will receive many important benefits, including:
The major interactive forum for the exchange of new ideas and developments in all fields of data, information and knowledge

Contact with the leaders in science and technology responsible for defining and meeting the data requirements of the 21st century science and engineering
A powerful scientific voice in the debates on data access, as well as review of the impact on current and future legislation in this area
Analysis of the effects of new data, information and knowledge on future ST work organisation, emphasising data and knowledge sharing requirements and the creation of virtual laboratories

Increased awareness of the role of S&T data in complex society problems, i.e., environmental, agricultural, medical, social and economic data integration