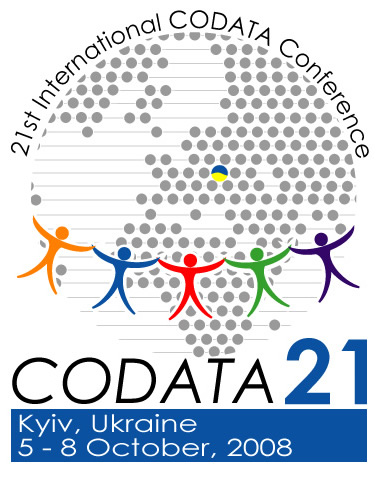 21st International CODATA Conference
Scientific Information for Society -
from Today to the Future
Ukraine, Kyiv, 5 - 8 October, 2008
Call for Papers from Young Scientists
International Programme Committee
Registration
Programme
Abstracts
Accommodations
WELCOME
The information society in the world is at a nascent stage. It creates new conditions for youth in the present Digital Age and promotes the Elite Education for the next generation of young scientists and businessmen resulting in further economic growth by industrial competitiveness through research and technological innovation (RTD), in improving people health care and living standards.
How can the present wise and business experienced generation of scientists help their young successors? How are data transferred to knowledge? What are the most effective technologies for the huge number of data treatments and for the huge number of calculations? What are the best ways of transferring knowledge from one generation to the other? What are the most critical problems in human life to be solved by joint efforts of present and future generations of scientists? How do we establish the World Research Area for scientists' co-operation?
The answers to these and other questions will be explored at the 21st International CODATA Conference "Scientific Information for Society - from Today to the Future" to be held 5-8 October 2008 in Kyiv, Ukraine.